Directory
About PetrifiedForestKids.com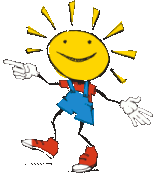 The next day, we were off to the Petrified Forest – one of the largest areas of petrified wood in the world, in northern Arizona. It was really pretty deserted there (as were many of the spots we visited), which was nice. Even the Grand Canyon wasn't all that busy. There's something about visiting natural sites that makes one long for a bit of big sky and solitude.
So, petrified wood is basically wood that has turned to stone. A little research showed that this area used to be tropical, and its trees were periodically buried in volcanic ash which mineralized the wood, turning it to stone. Today, the petrified "forest" doesn't look like a forest at all, more like a desert. I suppose the forest moniker comes from the wood lying around.
And apparently there's a lot less wood lying around than in the past. There were signs everywhere telling you not to take the wood with you – the majority of it has been carried off. The place seemed so empty, it was easy to imagine people loading up a bucket of "souvenirs" to take with them.
Then, we drove ahead to the Painted Desert (much of which is within the Petrified Forest). The "striped" mountains and rocks were amazing to see.
Written by Susan Braun
Girls In White Dresses